The 60's are over, fellas. Maybe y'all weren't paying attention when the comet struck, but that doesn't make the surface-mounted, hand-cranked pencil sharpener any less extinct. You might as well sharpen a pencil with a meatgrinder for all the
finèsse
you can squeeze out of a
Berol Giant
or a *cough*
Boston Ranger
. The Ranger looks impressive, and will put fear into your enemies, but those old dinosaurs jam like an M16 Mk.1 on the Mekong. Just try and explain to the examiner that you couldn't complete your SAT because you're No.2 Faber was twisted like a hexagonal pretzel.
It's the twenty-first century, boys. Get with the program. Today, it's all about reliability, performance, and mobility. That's why YouBitch officially endorses the Staedtler 5123 "Triplus" MPSS.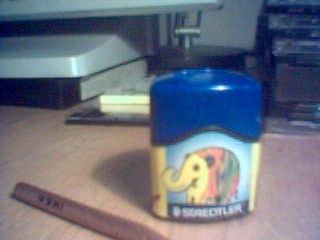 The lines of the Staedtler are modern, and functional. The triangular design provides the kind of stability and ease of use expected in a modern MPSS.
But ease of use doesn't have to come at the expense of flexibility: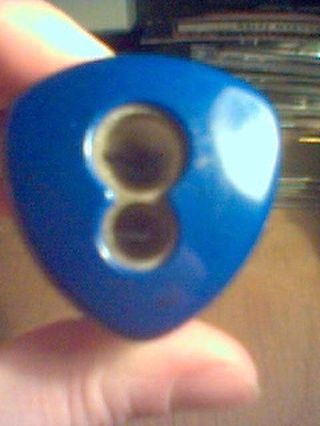 The Staedtler 5123 "Triplus" provides two (2) sharpening access points for simultaneous sharpening of multiple subjects.
But beauty isn't always only skin deep: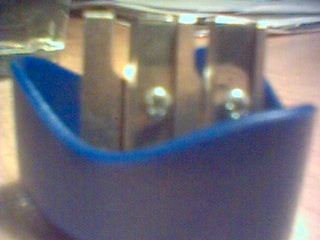 Inside the 5123 you'll find two (2) stainless steel shaving elements, handcrafted in Solingen, Germany. You'll also find the 5123's generous shavings reservoir suited to the most demanding sharpening tasks.
In conclusion, the Triplus is the Nissan Skyline of modern sharpening systems. The advanced design and extensive use of space-age materials offer high performance with a degree of mobility only dreamed of in older, traditional sharpeners like those from Boston and Berol.
The Triplus, and other fine products from Staedtler Germany, can be found at McPaper for about €1.50.
Comments