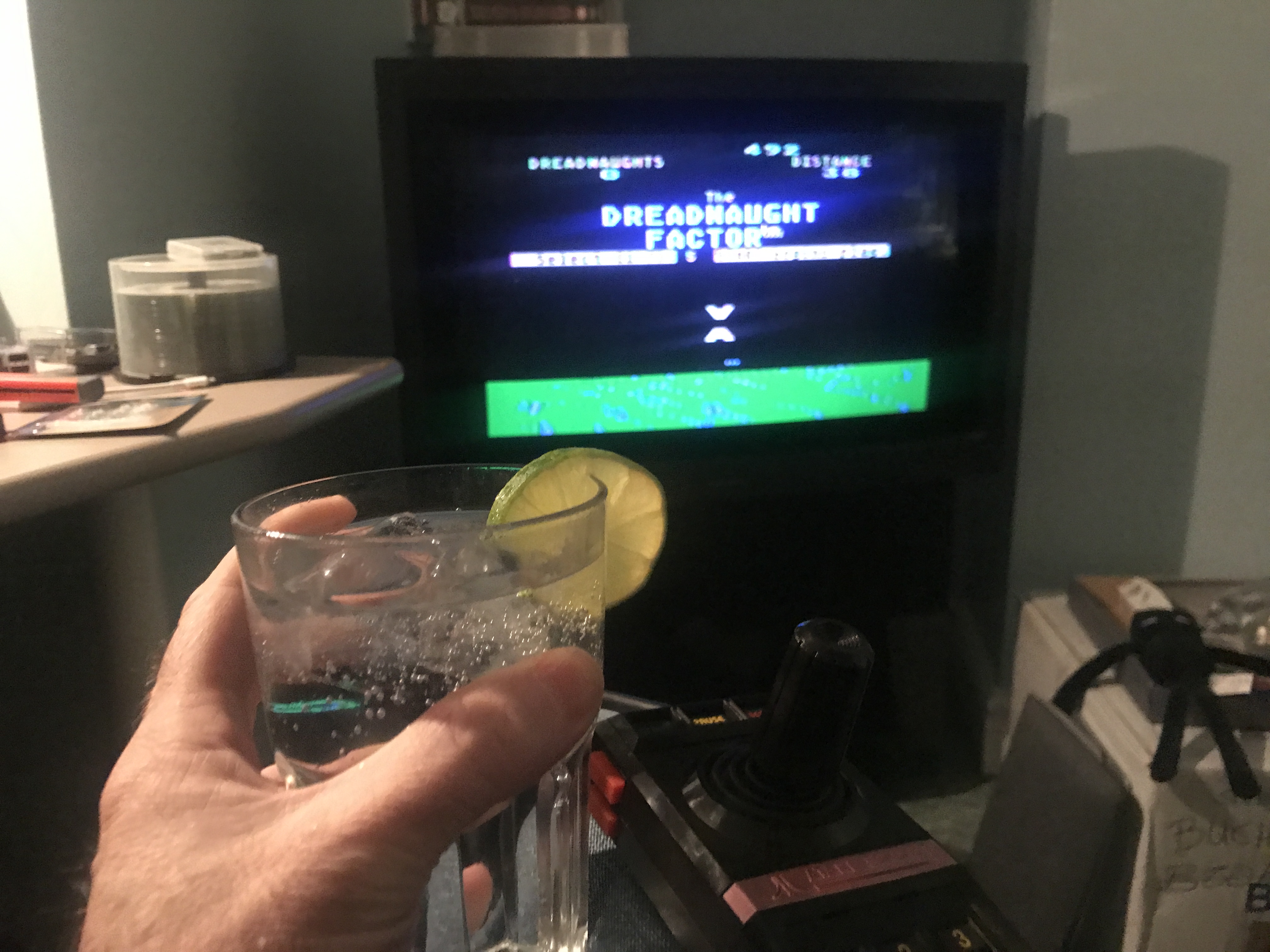 Summary
This old favorite is the OE Atari 5200 High Score Club game for April 2023. Zylon, in her sadism, has deemed we play it on game 7 (YGTBK mode), which features 100 dreadnaughts and I'm assuming is impossible to beat.
I'd never done more than a dreddie or two on game 7, so it was fun to push myself. I probably won't play it again, because it's basically a stress test for me and the controllers.
Expectations
I expect I will set a new record for this game, and kill 10 or 11 dreadnoughts doing it. Then again, I am right because that is exactly what happened last month.
Note
Pages like this may receive updates as the year progresses, so feel free to bookmark.
Comments