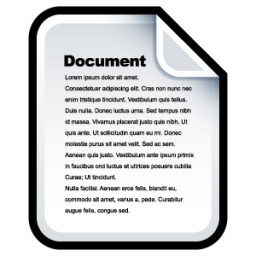 Ever since I saw my first Apple Laserwriter back in the late 80s, I've had a fetish for printers. There's nothing that lifts my spirits like the moments between hitting the print button, and holding that steamy, freshly-fused page under my nose, letting the scent of new toner waft over me.

The budget-minded Laserjet 1022 on my desk has become a cherished companion. I get the Matthewsian leg-shiver should I chance upon a well-maintained Laserjet 4. The 1200dpi IBM/Lexmark range from the Golden Age of Black-and-White (1994) will receive a gentle caress and a wink, should one attract my attention. And if left unsupervised with a Tektronix Phaser 780, well, the less said about that, the better.
Which is why I have to giggle at this page.

How could anybody be so insensitive to our greatest peripherals? The printer is the only piece of your computer that has any effect whatsoever in the real world. Without a printer, you could never print out a beautifully typeset handbill, imprinted on fine foolscap, to put under your neighbor's wiper telling him that if he parks his goddam piece of shit car right in the fucking turnaround again he'll be gluing the goddam mirrors back on. Precision placement of the page layout, as well as the crispness of the text, is essential in these situations.

In the 90s, Deskjets and Bubblejets start invading our offices. They solved the dot matrix-era's issues of ear-shattering noise and time spent tearing off the tractor feed thingies on the sides of the paper.
The original Deskjet was a fine machine. It wasn't much of a printer, mind you, since it offered only marginally better print quality than a dot matrix printer was actually slower; but the mechanical bits were fun to watch, and it was whispery quiet in the noisy office spaces of the 90s.
The problems inkjet printers brought with them, though, swiftly eclipsed any benefits. Lousy print quality was coupled with ink prices that would make heroin dealers shake their heads in disgust. People actually started believing they could print photos with these turds. I wonder how many people today have photos they printed at home in the late 90s, faded to nothing but vague grey tones.
But inkets are cheap, and apparently for most people they're "good enough". And ours is becoming a Good Enough world.
Document image cribbed from here.
Comments