People of Australia: do not fear the Donut. Accept the donut.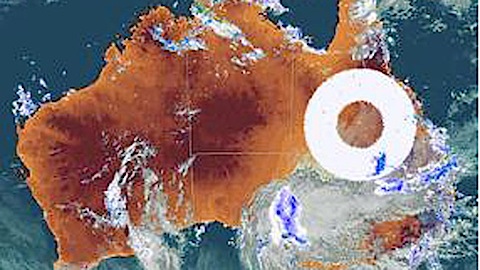 Now for a bit of the ol' Tasmanian Tie-Dye: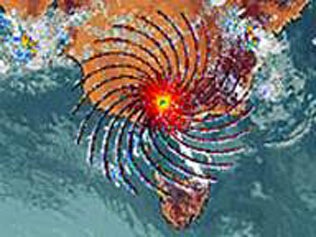 And don't blink now, it's the Eye o' Perth: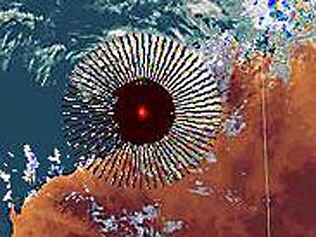 According to Aussie state-run media:
It has since posted a disclaimer above the national loop feed putting the images down to "occasional interference to the radar data".

"The Bureau is currently investigating ways to reduce these interferences," the disclaimer said.
Worship the Donut!
Comments