British women have interesting taste in footwear. I captured the following image from the front page of eBay, sometime in the middle of July: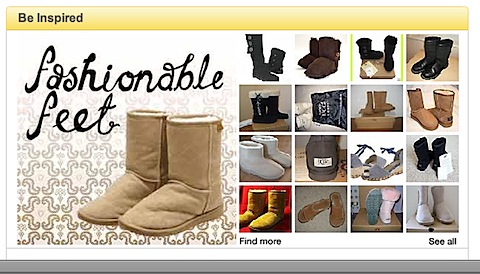 These things were all the rage this summer, and last year as well, if I remember correctly. There's nothing like a fishbelly-white pair of legs sticking out of a pair of hairy boots to make you think Sexy!
I'm not sure why a woman would choose to wear mukluks in the middle of summer. English summer, mind you, isn't much distinguishable from any other time of year here, but still: It's the principle. It's simply taboo to break out the mukluks before Labor Day.
Comments