While traipsing around the Farnborough Air Show over the weekend, I saw this: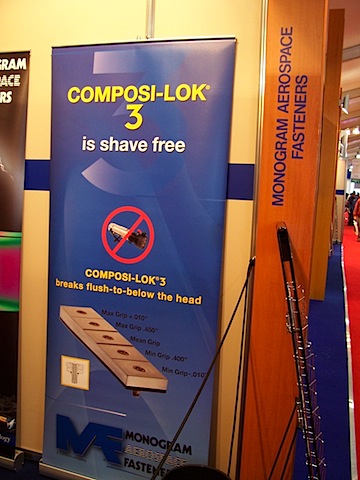 I have no idea what they're selling. It's in English, I suppose, but it's like they wrote the entire thing with leftover pieces of one of those refrigerator magnetic poetry things. It sort of reminds me of Naked Lunch.
And then, I saw someone with the Best Job Title Ever: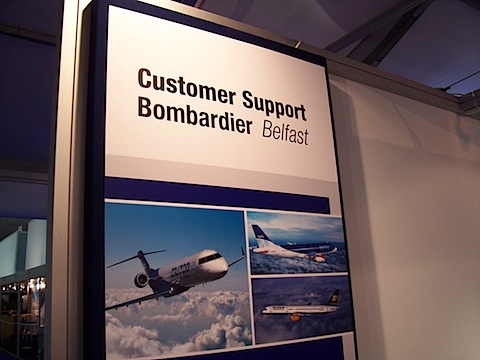 How's that for a business card? "Customer Support Bombardier". In Belfast, no less.
There were a few planes for the budget-minded, for example the legendary MiG-29's, "upgraded to NATO standards":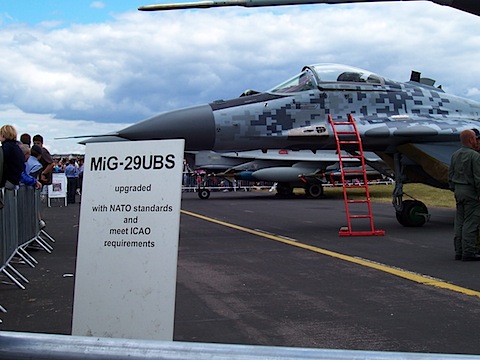 Nice Mario Bros. paint job, Ivan. But it was nice to get a chance to kick the tires on it, albeit not too hard:
Apparently NATO standards don't include rotating the tires once in a while. We watched the two MiGs take off on Monday morning, flying back to whatever Communist hell-hole they were on loan from. They left trails of black smoke behind them, like they had a leaky gasket somewhere. What a rickety piece of shit.
There were all the things you'd expect from an airshow, even a World War II-vintage Avro Lancaster flying around, which was a special sight. One thing I didn't expect to see, though, were Muttley and Dick Dastardly: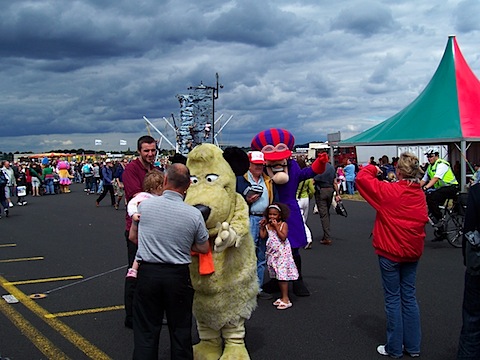 Huh? Are the pimping a Laff-a-Lympics movie now?
Comments