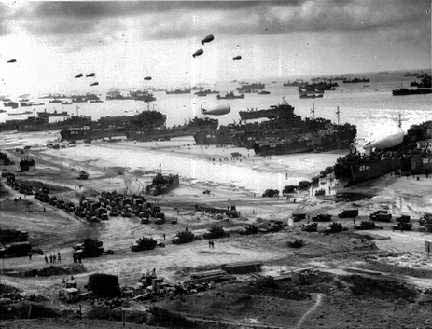 On June 6, 1944, 2 of my grand-uncles landed in Normandy, France. One of them didn't make it off the beach. The other, Lloyd, marched on foot through France, Belgium, Holland, and halfway across Germany fighting the Nazis*. He did much of this in the winter of '44-'45, with towels wrapped around his feet to keep from getting frostbite. At my grandfather Arry's funeral, Uncle Lloyd told me the story about how he, along with the rest of his platoon, was forced to give up his winter boots to liberated French POW's on the Belgian border, who'd been in German Stalags since the fall of France in 1940. After lugging those heavy things on his back throughout the summer and fall of 1944, he was, needless to say, pissed.


Read more about the most important military operation of World War II, and maybe of the 20th century.

More links at Hot Air.


* - Not 'Republicans'. Actual Nazis, the ones with the monocles and little mustaches.

Comments