He's gone and done it again. I swear, I haven't seen this many people get the axe since Last of the Mohicans. Dax is an absolute terminatin' machine. I've read the stories like everybody else, and I know they all deserved it. But I was actually watching the CNN financial report today, and they had to come out and revise the unemployment numbers, right in the middle of the show.


You people may be wondering where he gets it from. Well, I've dug around and found the one person who inspired Dax's managerial style the most: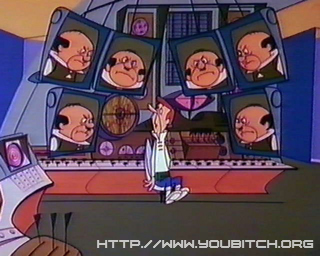 That would be Mr. Spacely, of Spacely Sprockets.

Comments