So, I was just sitting here, and I realized that my last blog entry was in something like 1963, and I thought to myself, how the hell do you fuckers do it? It's bad enough when you want to post, but don't have time. What's even worse, is when you don't want to post, when the shining light within you has guttered and died like a wet match, but the hole calls. The hole must be fed.


But I think now, I've taken a little break. I would like to start putting stupid little thoughts into glass boxes again, and have to defend them against Gentoo zealots and Islamic terrorists. But drawings are always good. So, here's an old drawing that I kinda like.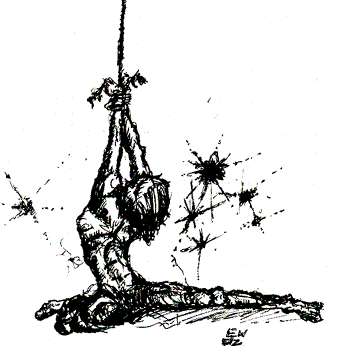 Makes me think of Guantanamo.

Comments