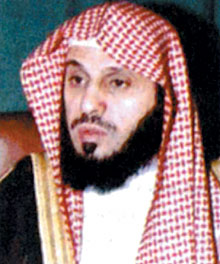 "Well-known Islamic scholar" Sheikh Ayed Al-Qarni tells us westerners the ugly, ugly truth: Women Driving Cars Is a Sinful Thing.
I do not see women driving cars in our country because of the consequences that would spring from it such as the spread of corruption, women uncovering their hair and faces, mingling between the sexes, men being alone with women and the destruction of the family and society in whole."
I have to admit, I was skeptical at first. I mean, really, how could women driving lead to the spread of corruption? Then I thought about some of the women drivers I've seen, including my mother, and the effect they have on pure, law-abiding men. I've seen many a decent, upstanding fellow lose his religion after being nearly side-swiped by some little Dunwoody Princess putting on her goddamn lipstick in the rear-view mirror while driving her bastard Mercedes down the Interstate like a runaway Conestoga.
Now, them Muslims, they know how to communicate with a woman like that: with the back of your hand! Get that corruption outta here, Jezebel!
(Via Little Green Footballs)
Comments