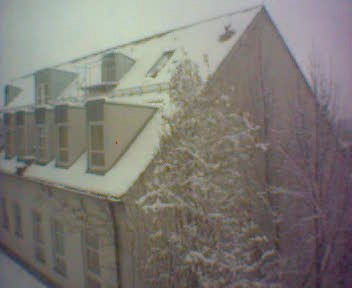 Here's the view from my "smoking room" at the moment. I woke up this morning and it had indeed begun to look a lot like Christmas. My "smoking room" is actually a broom closet in the stairwell, where I smoke because my girlfriend is a non-smoker, and I don't like her apartment smelling like a holding cell. And I actually rolled out of bed around noon. Other than that, everything's as I said, I think.


I think I'm still a little high from paint fumes. The apartment's finished, except I still have to mop the foyer. And give my landlady the keys. And relish the steam that shall pour from her ears when she realizes she traded hardwood floors for white walls and this: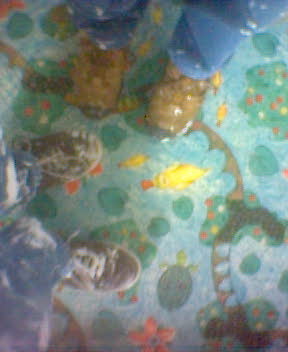 (Closeup)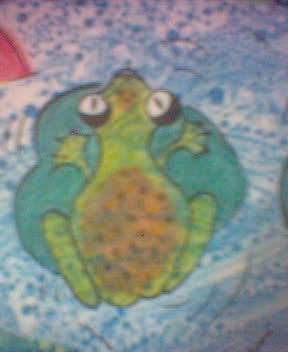 An excellent use of linoleum, to be sure. Germans have a slight problem with seeing the big picture sometimes; they're a little too detail-oriented.


Facts and Figures:


87 Liters of White Paint

65 man-hours

92 sq. meters of ceiling painted

3 m wall height

4 painting extensions, 2 of which broke

2 pairs of jeans

1 pair Addidas tennis shoes

1 pair Reebok running shoes

2 Lextite full-body condoms

6 brushes

5 rollers

1 man lost to illness, presumably malaria

1 man still missing in action


300kg of wood flooring disposed of, along with 1 old German lady's illusion that when an American offers you an all-or-nothing deal, he's bluffing.

Comments