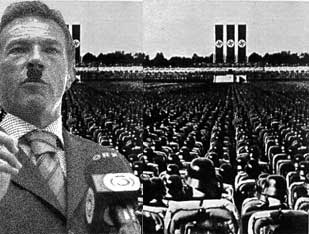 Y'know, you try to do something nice, and people just walk all over you. The latest wenis to join the moonbat brigade is Jörg Haidler, whoever that is. He tells his constituency (seen right), that he "
doubts the veracity
" of the Saddam arrest. Why would that be? Could it be because he's Saddam's old buddy, just like Chirac?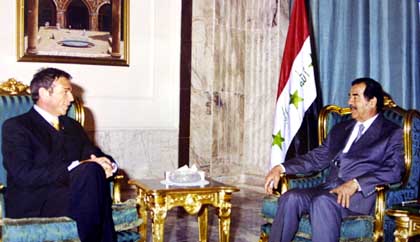 Hmmm...nice picture. I'm starting to sweat a little here. It seems that not only has the United States lost the support of the
Communists
, now we've upset the Nazis as well.
Comments