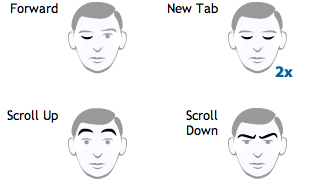 A snide comment on a company mailing list gave me a pause today, in a thread discussing Opera's "Facial Gestures" April Fools' jape. In question was the following paragraph:
Face Gestures is compatible with most types of facial hair and haircuts. But if your face is covered with more than 25% of facial hair, recognition errors may occur. Please note that handlebars and goatees are compatible independently but if combined recognition will decrease. At the moment soul-patches crashes the browser and it refuses to relaunch, we are looking into this problem. Bushmen beards and emo haircuts are not supported.
It was stated in our mailing list that, pursuant to the reactionary, fascist PATRIOT Act which our current Fearless Leader immediately struck down in righteous anger upon taking oath, beards were nowadays illegal owing to certain talibani connotations. My first hastily-typed reaction was, oh yeah? Followed by, I don't think the founding fathers had a problem with beards!
Luckily, I can't remember how to actually send off a mail with mutt once it's written, otherwise I would have been humiliated once again by my own ignorance. Check out this picture of our Founding Fathers, as captured in situ during the Continental Congress: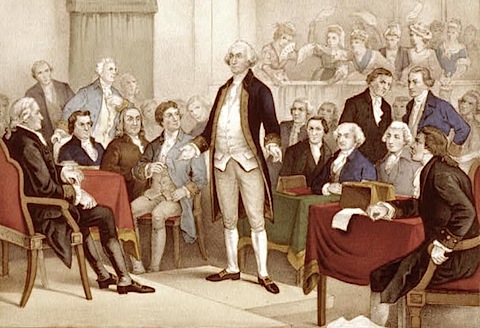 Now, I'm not exactly a scholar of 18th century men's fashions, but there are 30 men in this picture and the only beard I see is Martha Washington (zing!). Was there some sort of anti-beard phase during the revolutionary period? I always imagined that whiskers were mandatory for all men of age until 1920. These mama's boys don't even have sideburns to speak of.
Comments