This image just came crawling across my emails, embedded in an advertisement for the karaoke game, Lips.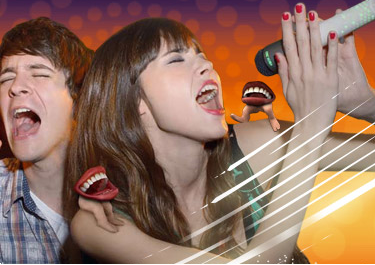 I have no idea what those little monsters are supposed to represent, crawling all over those terrified teens. It looks like some of the sicker shit the Japanese come up with for the comic books, don't google it kids.
Then again, I wish I'd had a couple of them in High School. What am I talking about? I could use a couple of them right now.

Whatever they are, they are creepy little bastards.
Comments