Wow, now this is what I flew all the way over here for. It's 80 degrees outside, sunny, and I'm sitting in a café in East Atlanta, drinking coffee and enjoying wireless, surrounded by big, comfy chairs and non-judgemental people of mixed races who are also tapping away on laptops, although generally of the *ahem* Windows variety. Not that there's anything wrong with that, mind you, just saying.


Of course, the whole café is non-smoking, but I'll look past that. I'm not sure I can get any work done in such a clean-air environment, but I'll give it a shot. Or go play frisbee, one or the other.


UPDATE: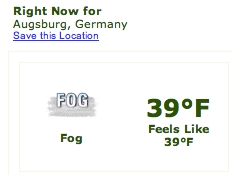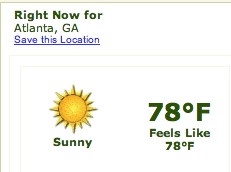 Ouch. Sorry baby, but as they say: better her than me.

Comments