I live in Augsburg, a small city with about 300,000 people in it. According to
this article
in the local rag (
Google Translation
), there was some sort of kerfuffle last night between the neo-Nazis (which the Germans call pretty much any Nationalists) and...someone: A bar which is frequented by hard-right political activists got a bit of a Kristallnacht treatment.
Perhaps unrelated, the group believed to be targeted by the firebombing was responsible for
stonewalling the building of an Islamic community center
in Augsburg in February. The group in question, "
National Opposition Alliance
", bolstered their credibility recently by naming their Internet site
Neu-Schwabenland
, and associating themselves with UFOs: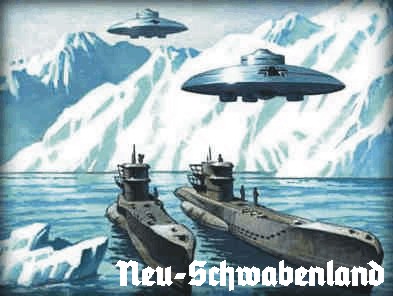 So, if fighting breaks out between Nazis and Islamists, where do the Jews fit into all this?
Via augsburg.blog-city.com
Comments