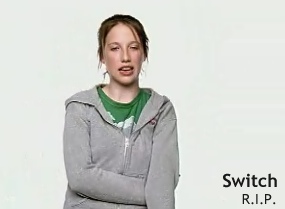 As Apple ramps up its advertising presence with this year's version of the old Switch campaign, the tech press is all over the Mac's perceived "security problems":


Among its key findings, which McAfee clearly hopes will scare you enough to consider buying its anti-virus software for the Mac:



From 2003 to 2005, the annual rate of vulnerability discovery on on Apple's Mac OS platform has increased by 228% compared to Microsoft's products which only saw a 73% increase.

As demonstrated by its March 2006 patch, which corrected 20 vulnerabilities, Apple's Mac OS platform is just as vulnerable to targeted malware attacks as

other operating systems

Security researchers and hackers will increasingly target the Mac OS and other Apple products, such as iTunes and iPods.


I think everybody agrees that the Macintosh is in no way "immune" to viruses; it's a great example of a straw man argument, fighting claims of immunity that have never been made. Macs can definitely get viruses, just like any computer. But they don't.


The big mistake with the current anti-Mac blitz isn't just that it's factually inaccurate; it's that contesting Apple's (valid) claims of a more secure computing experience only draws attention to Windows' depressing track record of hideous vulnerabilities. It's an arena in which the Windows crowd is doomed to defeat.


McAfee, an antivirus vendor, is making an ass out of itself. They should know better than to compare an operating system with no known malware to one that's so insecure, an entire industry (which, coincidentally, includes McAfee itself) has grown around getting people to pay extra to patch the holes in an already expensive operating system.


If McAfee wants to get Mac people to buy their software, they need to stop spreading FUD, and make a spreadsheet! At least that would fill an actual need on the platform.


BTW, Ellen Feiss, the infamous "stoned Switcher", has a fan-site.

Comments